Shimmo Nantucket Homes for Sale
Browse Shimmo information & listings below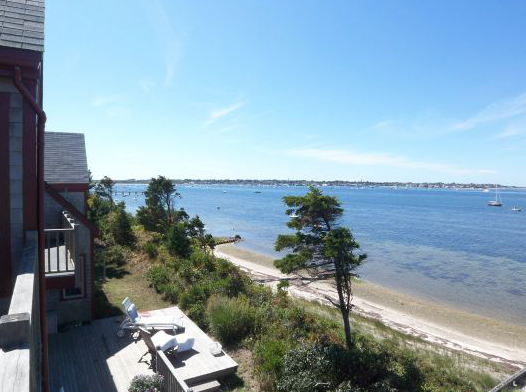 Located in a rural area just 2.5 miles from Town, Shimmo is a quiet and relaxing area boasting pure Nantucket beauty.
The coastline overlooks Nantucket Harbor and homes in the higher elevations are treated to panoramic views of the harbor, Coatue, and the Great Point Lighthouse in the distance. Almost all the homeowners in Shimmo enjoy deeded access to the water.
Shimmo's large lots offer privacy in a setting of expansive natural beauty. Residents or vacationers can relax and enjoy the quietude of rural Nantucket away from the summertime hustle and bustle of downtown.
The island's attractions are still very easily accessible by car, boat & Nantucket's shuttle system.
If you are interested in renting or buying real estate in Nantucket's Shimmo area, please Contact Windwalker
More information on Nantucket - Shimmo real estate »
Showing 1 - 4 of 4 properties found
Disclaimer:
The information contained herein is believed to be reliable but is not guaranteed.
---
More information on Nantucket - Shimmo homes:
Number of properties currently on the market in Shimmo, Nantucket, MA:
Single Family: 2 Properties
Condo: 0 Properties
Multi Family: 0 Properties
Land: 2 Properties
Number of new Shimmo, Nantucket, MA Real Estate listings in the last month:
Single Family: 0 Properties
Condo: 0 Properties
Multi Family: 0 Properties
Land: 0 Properties
Average list price for Real Estate in Shimmo, Nantucket, MA over the last 6 months: